Gigs in Scotland: £100 Voucher
£

100.00 On Sale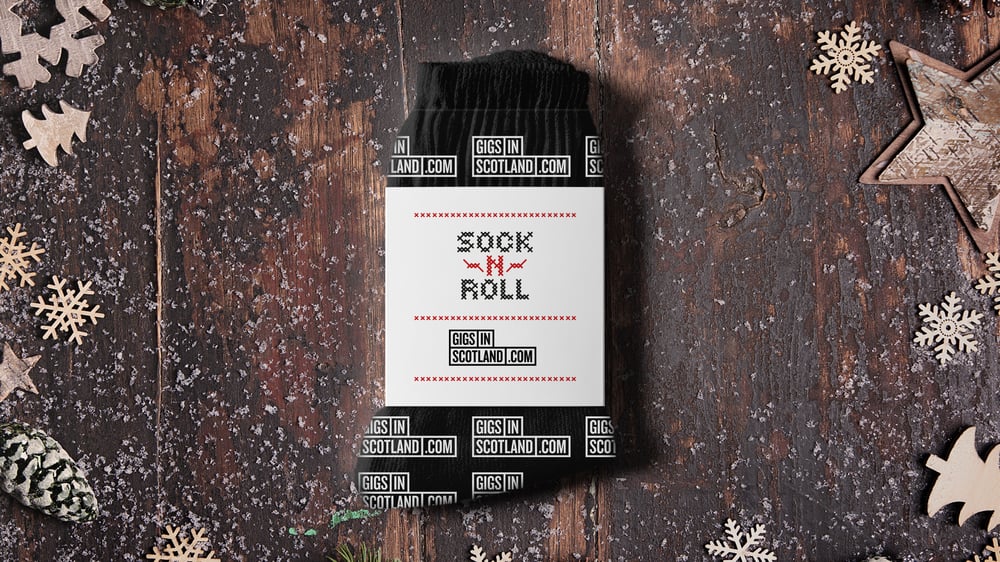 Turn the worst stocking filler into the best present under the tree.
Sock 'N' Roll are the ONLY pair of socks that can walk them into 2020's biggest and best gigs. Each pair comes with a £100 gift voucher attached, which they can use against any listing on www.gigsinscotland.com.
With hundreds of nights out on offer - from Green Day to Bombay Bicycle Club, Simple Minds to Kaiser Chiefs - give them the gift that will knock their socks off this Christmas.
EXTREMELY limited supplies available - get yours before they're all sole-d out.
WHAT ARE THEY?
Our limited-edition socks are 80% cotton, 17% polyester, and 3% elastane. They look good (naturally), but they're more than a stylish foot warmer. Each pair of socks comes loaded with £100 to be spent on a gig of choice in 2020.
HOW DO THEY WORK?
Each pair of socks comes with a unique £100 code that can be used against ANY gig on gigsinscotland.com - they work just the same as a gift card, but stand out as a truly unique gift. With a limited number made and supplies only on sale for an extremely limited period, they're tipped as one of 2019's hottest gifts!
ARE THERE OTHER PRODUCTS AVAILABLE?
Looking for a stocking filler? We have £25 or £50 gift vouchers available - simply visit our homepage and choose your amount!
WHEN WILL THEY ARRIVE?
All socks will be distributed between 16th & 17th December - giving you plenty of time to get Christmas wrapped up.