Gigs in Scotland Socks: £25 Voucher
£

25.00 On Sale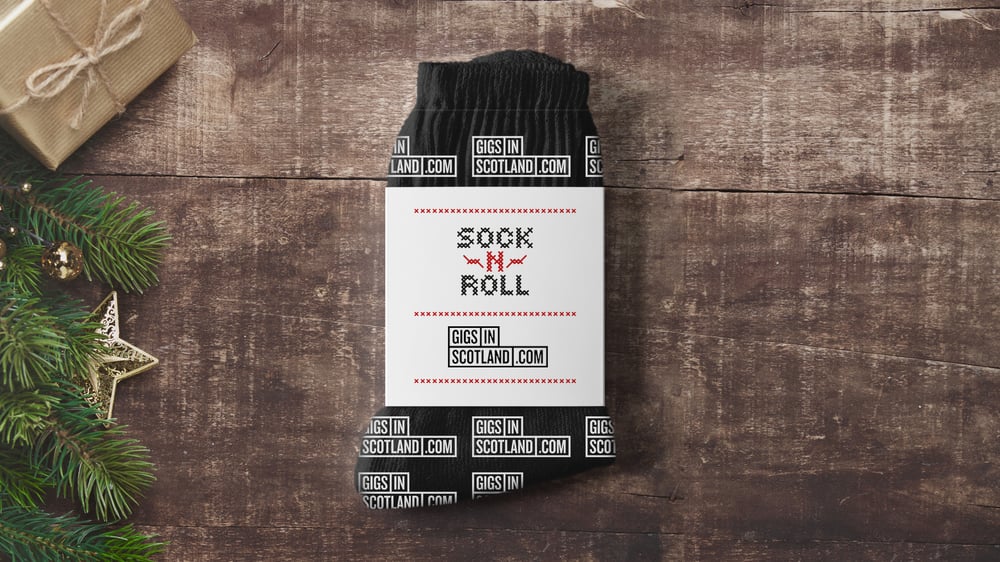 EXTREMELY LIMITED SUPPLIES AVAILABLE.
Say hello to the fastest walking stocking filler of 2019...
Sock 'N' Roll socks walk them straight into 2020's best gigs and concerts - each pair comes with a unique gift card attached worth £25, redeemable against ANY show on www.gigsinscotland.com.
With chart-topping acts such as Simple Minds, Green day, Mabel and many others set to play in Scotland next year, we think these are gonna sell like hot... socks.
Extremely limited numbers available - once they're all sole-d out, they're all sole-d out!
WHAT ARE THEY?
Exclusive to Gigs in Scotland, each pair of socks is 80% cotton, 17% polyester, and 3% elastane. But, unlike most fashion statements - this pair actually walk you straight into 2020's biggest gigs.
HOW DO THEY WORK?
Each pair of socks comes with a unique code worth £25 that can be redeemed against any show on gigsinscotland.com - they work just the same as a gift card, but they look a lot better than your standard cardboard holder.
ARE THERE OTHER PRODUCTS AVAILABLE?
Looking for a main present? Never fear, our socks are also available in £50 or £100 vouchers - meaning all the reward for getting them gig tickets. None of the fear you've got it wrong.
WHEN WILL THEY ARRIVE?
All socks will be distributed between 16th & 17th December to give you plenty of time to get your gifts all wrapped up before Christmas.