Gigs in Scotland: £50 Voucher
£

50.00 On Sale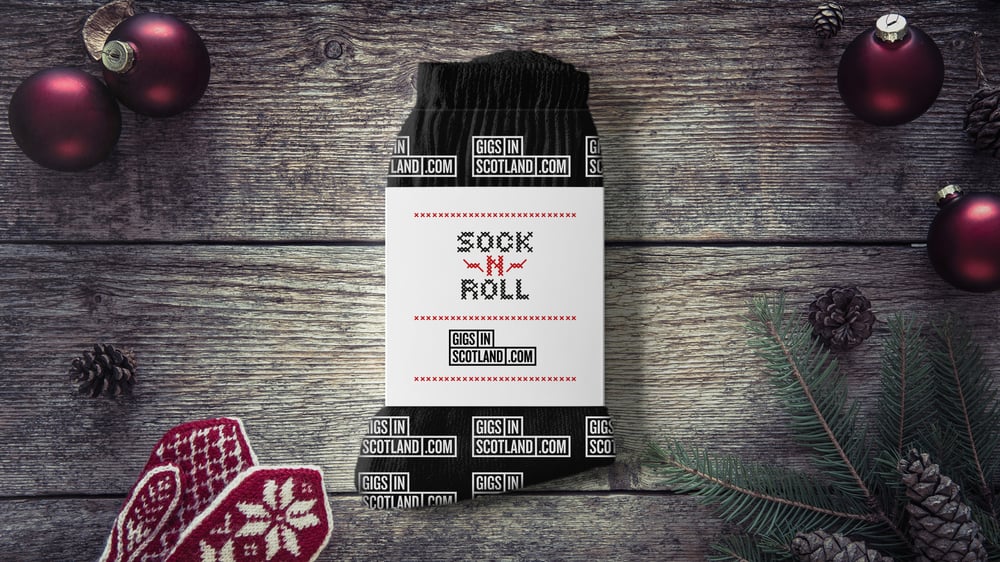 LIMITED STOCKS REMAIN FOR THIS YEAR'S MUST-HAVE STOCKING FILLER.
The socks that (quite literally) walk you into gigs. This pair of official Gigs in Scotland socks come with a unique £50 gift voucher attached that can be redeemed against ANY listing on www.gigsinscotland.com - so whether they're in to Green Day, Louis Tomlinson, Simple Minds, or an eccentric combo of all three - you'll be walking them straight towards their favourite artists and winner of best present ever.
WHAT ARE THEY?
Our exclusive socks are 80% cotton, 17% polyester, and 3% elastane. But they're not just cosy feet warmers - they also come with a £50 voucher attached to the packaging to spend on any gig on gigsinscotland.com.
HOW DO THEY WORK?
Each pair of socks come with a unique code on its packet that can used on gigsinscotland.com - they work just the same as a gift card, but they look pretty good too and make a much quirkier present than a cardboard holder.
ARE THERE OTHER PRODUCTS AVAILABLE?
Looking for a stocking filler or main present? Never fear, our socks are also available in £25 or £100 vouchers - meaning you can choose exactly how much to contribute (and they can choose exactly what they'll see).
WHEN WILL THEY ARRIVE?
All socks will be distributed between 16th & 17th December - so should be ready and wrapped in time for Christmas!